Welcome to Rachel Mayhew Goes to Honduras Page!
Did you know that in Honduras 68.2% of the population lives in poverty, of which 44.6% are extremely poor? 38% of households do not have electricity and 14% do not have water and sanitation systems. The housing deficit in Honduras is around 57%, out of which 30% is quantitative deficit meaning that the construction of 350,000 new homes is required, while 70% it is qualitative deficit, i.e. homes that require improvement of some kind, about 770,000 homes.

Habitat for Humanity Chicago is coming together with Habitat Honduras to do our part in making a difference. This October, I'm grabbing a hammer, strapping on a tool belt, and securing a hard hat to help build homes in Honduras. Why? Because everyone deserves a decent place to live.

You can make a difference too - by contributing towards my goal, you will ensure that Habitat families have a place to call home. Any support, no matter the amount, helps!

Thank you!
Rachel
Personal Overview

So far I've raised
113%
of my goal
Recent Donations
SK

Sarah Klauck
$75.00
Way to go friend- we're SO proud of you!!
JM

Jessica Moe
$15.00
So proud to call you my friend! ???
Team Overview

Team Chicago goes to Honduras has raised 87% of its goal
Team Fundraising Goal:
$30,000.00

Team's Top Fundraisers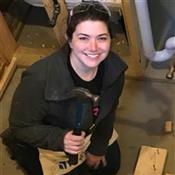 Rachel Mayhew
$2,125.00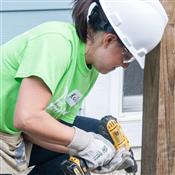 Kelly Dorfman
$2,080.00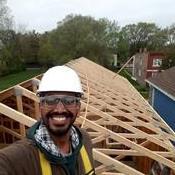 Rohit Agarwal
$2,020.00