Honduras, here we come!
This October, members of the Habitat Chicago community are heading to Central America for a nine day Global Village build with Habitat for Humanity Honduras. Habitat for Humanity's Global Village work to achieve our shared vision of a world where everyone has a decent place to live.

Home to the ancient Mayan ruins in Copán, the colonial towns of Gracias and Comayagua, and the stunning Caribbean Coast, Honduras is a country laden with history and natural beauty. However, 68.2% of the population lives in poverty. 8% of households are overcrowded and 14% of households do not have a water or sanitation system. The housing deficit in Honduras is around 57%, out of which 30% is quantitative deficit, meaning that the construction of 350,000 new homes is required. Since it was founded in 1989, Habitat for Humanity Honduras has served 11,032 families through new home construction, 6,924 families through home rehabilitation, and 7,572 families through home repair projects.

Any amount you can give - $1, $5, $10000000 - will make a huge impact for local families in need of decent housing. PROMISE TO REPAY YOU WITH PHOTOS AND VIDEOS OF ME ON A BUILD SITE IN HONDURAS WIELDING POWER TOOLS AND TRYING NOT TO INJURE MYSELF. 11/10 WILL FIND COMEDIC ENJOYMENT!!!!
Personal Overview

So far I've raised
128%
of my goal
Recent Donations
KZ

Kelly Zirnheld
$25.00
So sorry for the late donation!!! I just saw your post on FB <3 you're so amazing deen, love you.
Team Overview

Team Chicago goes to Honduras has raised 87% of its goal
Team Fundraising Goal:
$30,000.00

Team's Top Fundraisers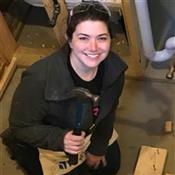 Rachel Mayhew
$2,125.00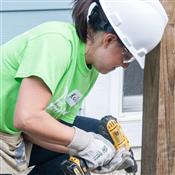 Kelly Dorfman
$2,080.00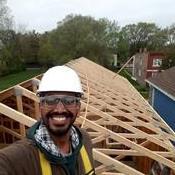 Rohit Agarwal
$2,020.00