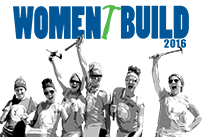 Teams and Walkers
Select A Team:
Every donation no matter the size helps us continue our effort in helping others. For sponsorship opportunities including in-kind donations please contact us. )
Thank You to our Generous Sponsors
Reach a network of hundreds of hardworking and passionate women working to make a difference in Chicago communities.
Contact Liz at 312.563.0296 x 21 or
liz.avants@habitatchicago.org
.