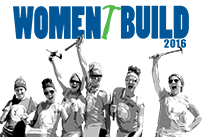 Teams and Walkers
Select A Team:
Tuesday, July 12th - Saturday, July 16th

Build a team. Build a home.
Build together.

Starting May 7th join a community of Chicago women who are coming together to empower one another, to make an impact, and to change a life. Throughout the course of 5 days, over 300 women will come together to fund and begin building the home of a
female-led Habitat Chicago family
.